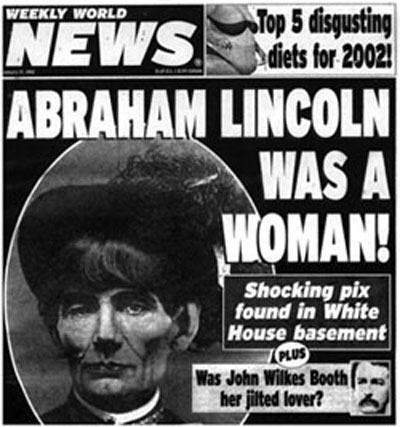 An emerging trend in the internet these days is fake and bias news. To be honest, I was absolutely awful with recognising any of it. I'd always click on "clickbait" because, hey, it sounded interesting. And I'd be reading some article about how Beyoncé was actually having an affair and she's now a lesbian and I'm lapping this all up. Awesome, I think, as I click to the comments section because 1. there's always good banter, and 2. I love watching people disagree online.
Fast forward to me reading through the comments, finding either two opinions from most commenters; 1. this is absolute baloney and we now hate whoever published it, or 2. we are shocked and pretty much believe the whole thing. I am number 2 (embarrassing). I consider myself pretty switched on, and with some ridiculous headlines that are completely legitimate these days, it's super hard to determine what is and isn't true or real.
So that's the first issue, and if that isn't hard enough, then there's the issue of bias news (queue eye roll). In simple terms, because its even super hard for me to grasp let alone recognise, this means when the writer produces an article or story from a particular point of view. So the information you are delivered, is swung a certain way.
See for me, bias news is like absolutely impossible to recognise. Maybe I just assume people are good reporters and have no reason to report otherwise. But really, bias news is so influential nowadays because were taking opinionated and spun news as truthful and real. Low key brainwashing I'd like to say.
Okay maybe my video is an exaggeration, but then again, you'd be surprised. News and how it's reported is dependent on many factors aside from just a reporter regurgitating what actually happened. Think of any scenario you have witnessed, others will have witnessed it differently and will recall it differently. But that's not the issue at hand here. The real issue is that some people who support a certain agenda, will write to their agenda knowingly. A prime example is Rupert Murdoch, owner of News Corp, who was a disbeliever about climate change. So therefore, all the news sources under his reign, were biased reporting on such occurrences. This then fed out to all the consumers of the news i.e. the public, who were mis or even uninformed about the whole issue.
But enough of the facts and boring stuff. Fake news is a prominent and emerging phenomenon, as is bias news. All readers should be aware of this and consume news knowing so. An informed reader will draw their own conclusions and be able to assess news accordingly. So please, be me (recovering uninformed news consumer) and start paying attention!